OUR REASON FOR
BEING

.

Our story began with a challenge to find products that truly clean, are safe for the environment, and do not irritate even the most sensitive individuals. Ecologik is our solution.

Disappointment and discomfort with existing cleaning products are a reality. Disappointment with how detergents clean and how they affect the environment concerns us all.  An increasing number of people are becoming sensitive to fragrances and ingredients in many different products, including cleaners.  Those afflicted with allergies understand the need for better solutions.

These issues raised the questions which became our focus.  For these two reasons alone, we developed a detergent free from all known irritants, with safe and biodegradable ingredients that leaves you with a better clean every time.

The perfect balance between clean and comfort has never been matched…until now…until Ecologik!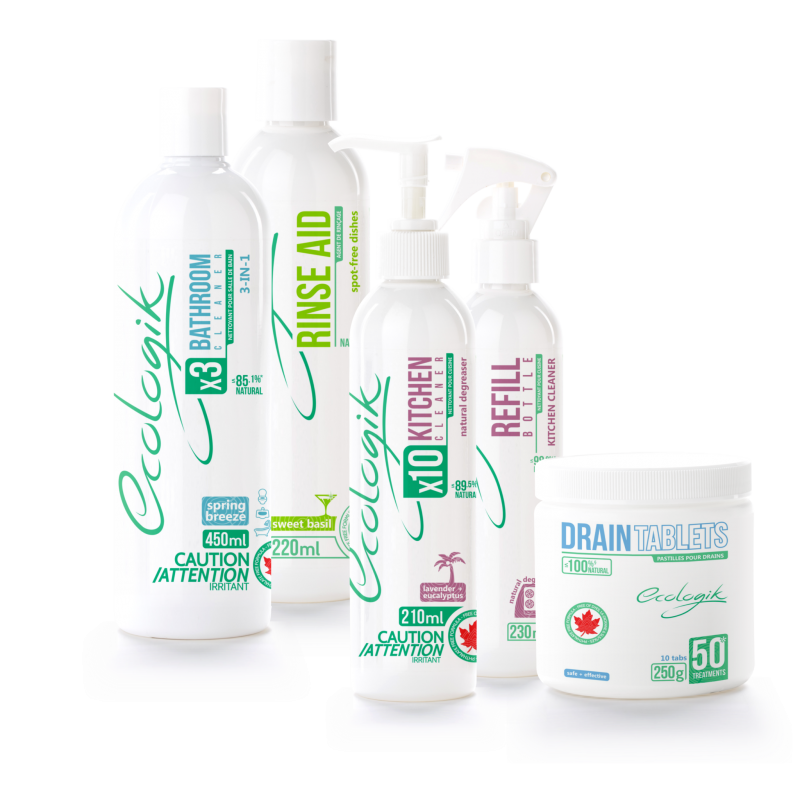 Here at Ecologik, after many years of research and development, we found the answers.  Our new line of products address the concerns for mother nature and for each of us.  We have put our heart and soul into formulations which clean better and faster, and last longer than our competitor's products, without irritation to people or nature. 
If your goals and interests are aligned with ours, then by all means join with us!  Work with us to spread the word that Ecologik is part of a better solution.  We designed and created these products with all of you in mind and we are as proud of the results as we are confident that we have developed the best cleaning products available today.
 Just try our products, if not for yourself then for those around you.  Let those who want to clean without affecting the planet, know there is a better way.  Let those you know who are sensitive, there is a solution created specifically for them.  We promise they will thank you!
Can we make the world perfect? No, we cannot. But every step toward protecting ourselves and our planet is a step in the right direction.
Please, join us on this journey to a better future, one step at a time.